Although most women feel a lot better during the second trimester with the decrease in nausea and fatigue, you may suffer from a few minor sleep issues. These include cramps in the legs, sleep apnea, snoring, congestion, indigestion, heartburn, vivid dreams, and restless leg syndrome.
Tips to Sleep Better During Pregnancy
While it is not necessary that you may experience sleep problems during the second trimester, here are some tips that may help you sleep better at this time:
1. Have a Set Bedtime and Routine
Make sure that you go to bed at the same time each day. It helps to rejuvenate your body and good baby growth. You can listen to some soothing music, try relaxation techniques or take a warm bath. This will help your body relax and get you a sound sleep.
2. Avoid Watching TV Right Before Sleep
Studies have found that watching TV just before going to sleep interferes with your sleep schedules and make you more likely to be affected by sleeping problems, especially insomnia.
3. Avoid Spicy Foods
Eating spicy food at night can increase the chances of getting heartburn. Heartburn and acidity can affect your sleep. Always eat a light meal. Consuming a light meal at night is the key to a good night's sleep. Pregnant women should always avoid fatty and fried foods at night and never overeat. You may sip a cup of herbal tea or warm milk before going to bed.
4. Sleep on a Clean Bed
Research has shown that sleeping on a clean bed helps to improve the quality of one's sleep and makes it easier to doze off. Ensure that your bed is neat and comfortable and your room is free of clutter.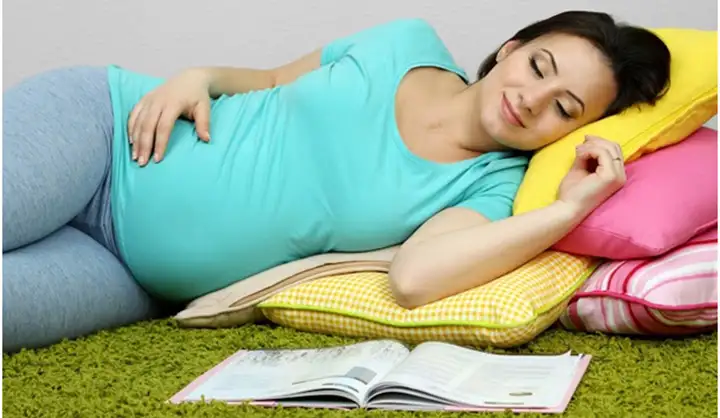 5. Use a pregnancy pillow
Make use of a pregnancy pillow to provide your body with the much-needed support and get a good night's sleep. A pregnancy pillow helps to support your growing tummy and helps relieve back pain.