"With the birth of a baby, a mother is also born and just as he/she grows up; a mother also learns to take care of her baby." Most new moms have a lot of queries about the care and wellbeing of their babies. A newborn's skin is very delicate and needs to be handled very gently. This is the reason new moms have various queries about the use of baby soap:
When should I start bathing my baby?
Believe it or not, your newborn doesn't need an actual bath until the umbilical stump falls off. Just give your baby a sponge bath in the initial few days. You can make use of a soft thick towel or a loofah made up of soft sponge to cleanse your baby's body. Just dip the sponge in lukewarm water and clean your baby's body slowly. Cover your baby in a blanket and clean the legs first and then the stomach, moving up gradually.
How to choose a good baby soap?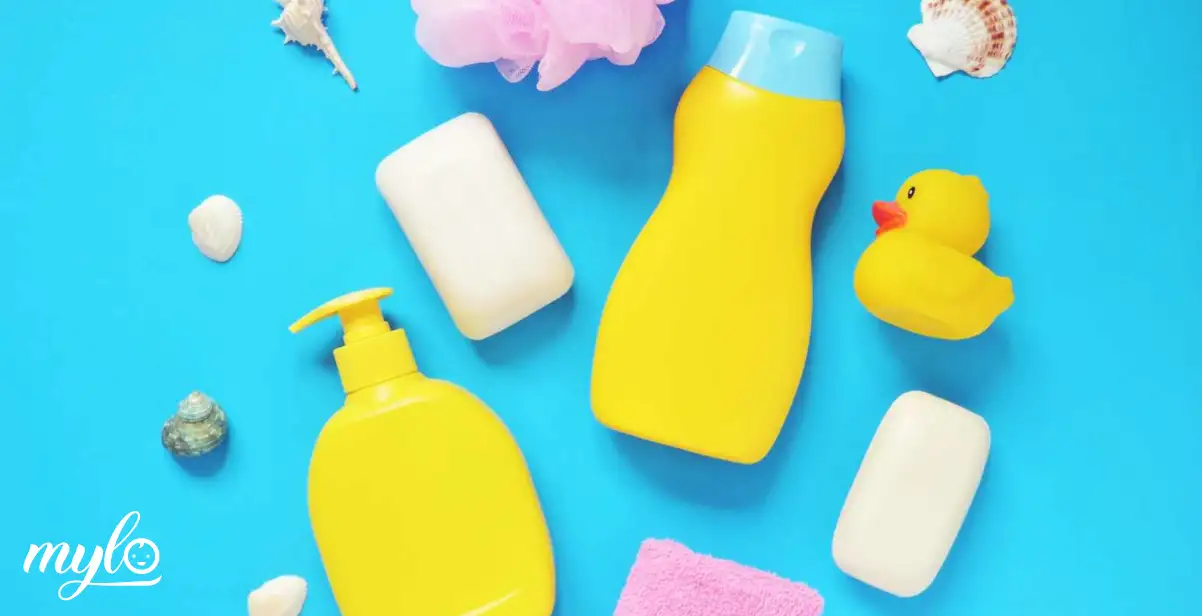 Choose a coconut oil-based baby soap since it will help to keep your baby's body moisturized along with cleansing the dirt. Almost all brands available in the market claim that their baby soap is "all-natural" and "organic" but you need to check all the ingredients to ensure that they are true to their word. Baby soaps that contain Vitamin E and Lavender oil are extremely beneficial for babies since they help to keep the skin nourished and the calming effect of lavender works as a tonic for the nerves of a baby. You can even go for Coconut Oil based body wash for babies with aloe vera extracts for easy application.
How much soap do I apply to the baby?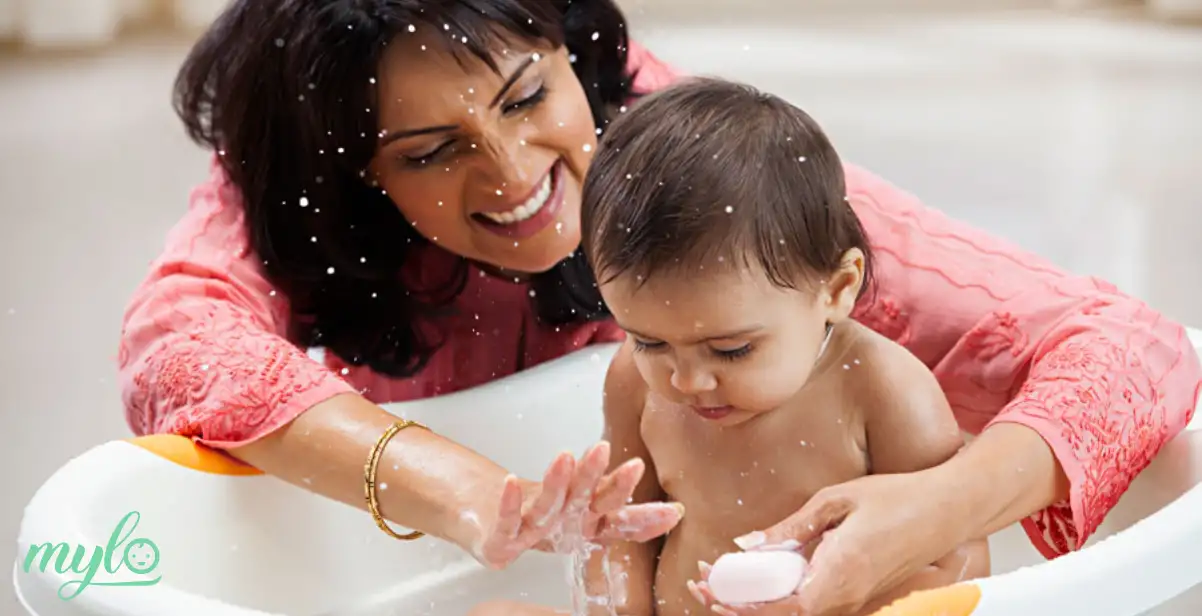 You don't need a lot of soap for your baby. Just ensure that the soap produces mild lather and cleanses the baby's entire body except for the hair.
How to apply baby soap?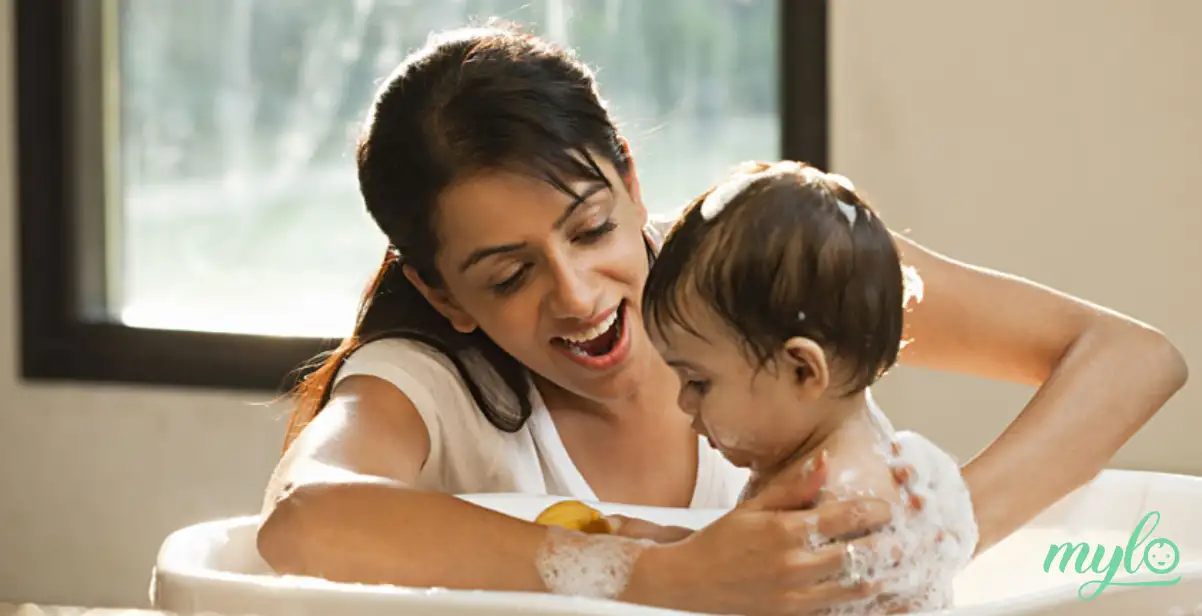 Apply soap to a soft washcloth and use it to cleanse your baby's body starting from the face and down to the toes. Rinse your baby's body with lukewarm water and keep bathtime short. Apply soap on the underarms, the neck folds and in the under leg area very gently, since the skin is even more delicate here. To ensure that the soap does not get into the baby's eyes, ears or mouth, always opt for a tear- free formula.
How often should I bathe my baby?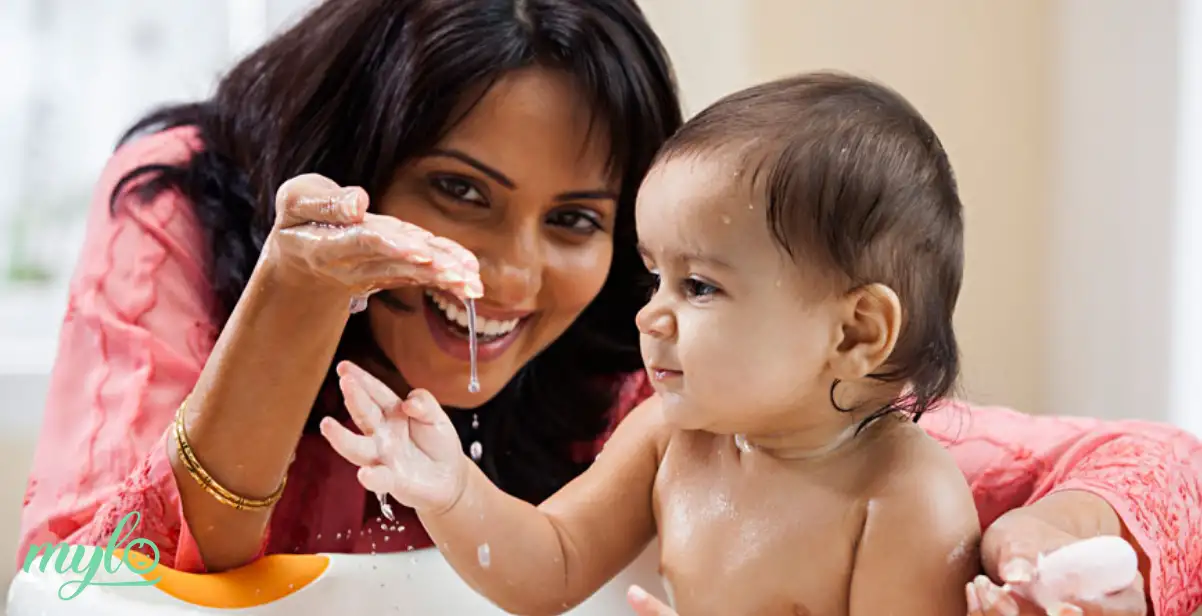 After your baby's umbilical stump falls off, you may bathe your baby only 2-3 times every week for the first year. Babies don't need to have a daily bath since a daily bath can dry out his/her skin.
Is it ok to apply soap on my baby's scalp?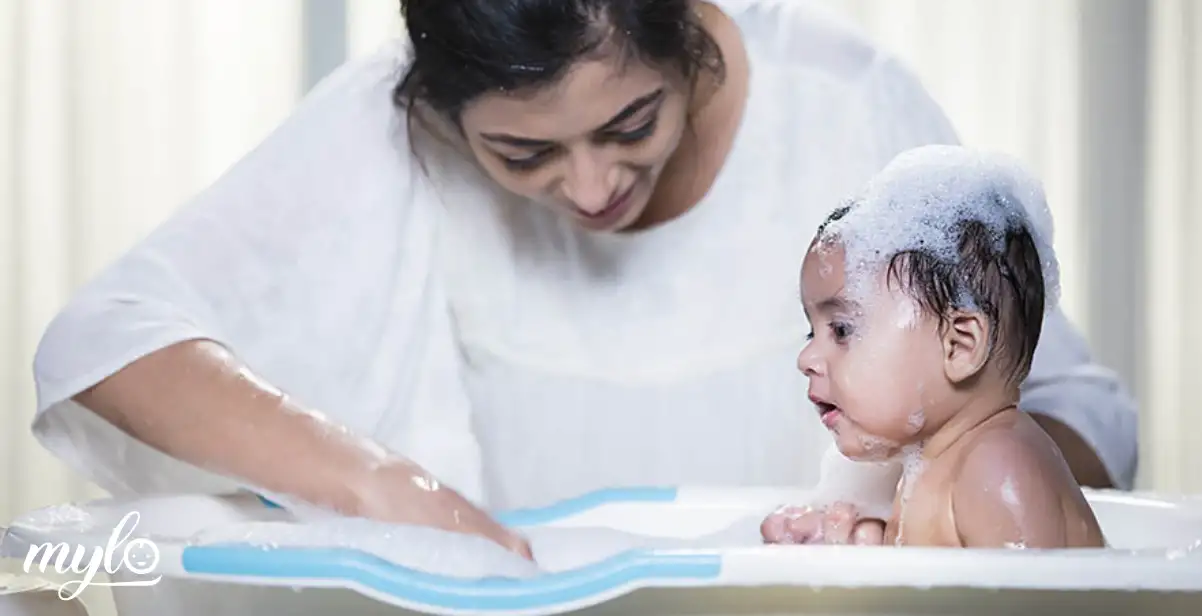 No, you shouldn't apply soap on your baby's scalp. Instead, use mild baby shampoo and wash your baby's head very gently once or twice a week. Ensure that the shampoo does not get into the baby's eyes and ears.